Post by kkiablo on Oct 30, 2018 23:35:23 GMT -8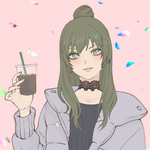 I feel compelled to inform you that we have received multiple complaints from various actors in regards to the way this project has been handled in terms of casting and production.
The red flags are as follows:
1. In two separate circumstances, the deadline has been changed with very little notice due to having "too many auditions". If having too many auditions was an issue the first time around, would it not make sense to start with a shorter deadline the second time around?
2. The project has raised a large sum of money from crowdfunding, yet quite a few of the voice talent have reported not being paid on time, or in some cases, even at all. Considering the voice talent is already doing a favor by working for rates that are so much lower than industry standard, I am unsure as to why there seems to be a lack of communication happening regarding the payment.
3. Some actors claim they received payment for their initial work, but then were asked to do a hundred or more extra lines but did not receive/were not offered additional payment.
4. It appears that many characters are being recast without notice to the original actors. Several people have reported that they were initially cast as characters that are now up for audition again, without any communication as to why they were being recast or even the fact that it was happening at all.

I have three separate sources where actors have confirmed the above statements: 1) a Steam thread detailing actor treatment (which I see has already been responded to), 2) an extensive Facebook thread where actors have shared stories regarding their experiences working on the game, and 3) individual reports from actors on our Discord server.
While we generally do not get involved in actor-client disputes, enough people have brought this to our attention that I suggest others refrain from auditioning until it is sorted out.

We would appreciate you addressing this matter as soon as possible.

Hi all,
Here's the answer to all your questions.
1. We're truly sorry for the deadline change issue. The two threads we posted are two different people, so sorry we didn't communicate it very well and did the change again. So, we decided to keep the deadline as the original date (Nov. 5th). So anyone who still want to send auditions still have the chance.
2. As you mentioned about failing to pay them on time, I recall there's one voice actor who got his payment later than other people. That's because he didn't want us paypal him (we pay all our voice actors/actresses through paypal), instead he wanted some other kind of payment method, so that took some time to do that. But we have never failed to pay people for their work (this can be verified). Everyone agreed to this at the start or else they wouldn't have joined.
3. About the extra lines, I think we've told them in the first place (in the email when we send them scripts) about they'll get all the payment when they finish recording all the content/when we finish all the story writing and recordings, which means we'll have more lines coming soon. The initial payment for everyone is $50 and the payment they're going to receive is totally based on how many lines they take in total which I think we also stated very clearly in original thread. You can also see this info in this thread, I've highlighted in orange.
4. You're saying someone got recast, I just asked our director and no one got recast. Is it possible that they just took one look at the character picture I posted, and saw some character looks familiar and then think there's one character he/she's been casting? We admit that there're some characters in this thread and in our last thread looks quite similar.
I hope I solved all your confusing. But if you guys have any other questions, please feel free to leave comments here.