Post by kenny on Jan 10, 2019 21:40:52 GMT -8
Title of Project
: Twokinds chapters 4 - onwards
If you plan on voice acting in my dub you need to read the comic up to the latest point) Twokinds.com
Character's Name: Trace Legacy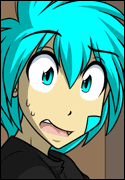 Age: 24
Gender: Male
Vocal Type: Teenager, adultish
Personality: Trace is usually friendly, shy, and a little naive. However, his personality changes drastically whenever he recalls past memories. (read the comic)
Description: Trace was born into a poor family of farmers, but his talents in magic were quickly recognized and at a young age he was recruited into the Templar. He rose through the ranks and eventually took over the organization as Grand Templar following the death of his first wife. He quickly became known as a tyrant, feared by Humans and Keidran alike. His incredible power allowed him to dominate all those who opposed him.
However, his memories were stolen from him, along with his deep-seeded hatred for Keidran. He now travels alongside Flora, a Keidran he befriended in ignorance to the ways he once thought of them. However, his memories are slowly returning, and with them a knowledge of a past he'd rather have remain forgotten. (Coming form the wiki)
Audition Lines:
1.
Hey Flora, how ya doing, is everything alright? (normal tone)
2.
Keith we how long will it be until the templar are here! (worried tone)
3.
Natani!!!!! You have to shoot the arrow now we're running out of time!!!! (rushing tone)
Characters name: Natani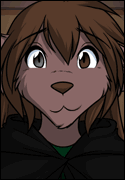 Age: 13 (See keidran age chart below)
Gender: Male(preferred)/Female(Biologically)
(Natani was born a female and stayed that way while she mostly pretends to be a guy to not get kicked out the brotherhood she also kinds of like it even though she has a crush on Keith. She is a gender confused wolf.)
Vocal Type: Raspy Feminine voice kind of like this
www.youtube.com/watch?v=g6QixqWXGNs
Personality: Brash, abrasive, and secretly lonely. Natani pushes all but a few away emotionally.
Description: The younger of the Assassin Brothers. Natani was forced to live homeless with his brother, Zen, after their parents and tribe were destroyed by human Templars. Through desperation, he and Zen joined an assassins guild to make ends meet. Due to an accident during an assassination mission, Natani became magically and permanently linked to his brother's mind. They can now actively read each other's thoughts and emotions through their link, which allows him to communicate over long distances. This link, while a huge advantage in the field, is not without its disadvantages. They can never be separated, and it is unknown what will happen if one should die.
Natani has never had a formal education and is thus illiterate. They cannot write in any language, and can only speak Keidran, though they can understand a handful of human words. Nevertheless, Natani will often find themselves left in the dark during conversations between species. (Copied from twokinds page).
Audition Lines:
1. Keith are you okay? You've been acting weird lately. (concerned voice)
2. Trace hand me my sword I'll finish this myself. (in a menacing voice)
3. I want to be alone please get out, I can't speak with you right now. (slightly annoyed but upset voice)
Character's Name: Flora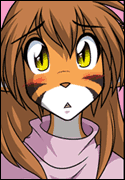 Age: 11 (See keidran age chart below)
Gender: Female
Vocal type: Teenage high pitched voice kawaii voice
Personality: Flora is outgoing and strong-willed, but also a romantic. Since childhood her dreams have been of finding a "true love."
Description: Flora was born in the southern rain forests of her tribe. However, at the age of three her home was attacked by slave traders. Her parents were killed and she was sold into slavery. Flora was lucky enough to be reluctantly purchased by a friendly human family, who chose to make her an indentured servant to pay off the debt. She has no memory of the day her tribe was attacked.
Flora was eventually release from her servitude early and allowed to return to her people. Due of her knowledge of human nature and language, she was chosen to be a representative of the Tiger Clan and a marriage was arranged between her and a prince of the Wolf Clan. The arrangement fell through, though, when her caravan was attacked. She was saved from the human attackers by Trace, who had just recently lost his memories.
Audition Lines:
1. Trace do you know where we're going? (questioning voice)
2. Listen I don't want anyone else to die tonight so come with me. (Confident voice)
3. I wonder what this does. (interested voice) ( I can't think of the word right now)
Age Chart For Keidran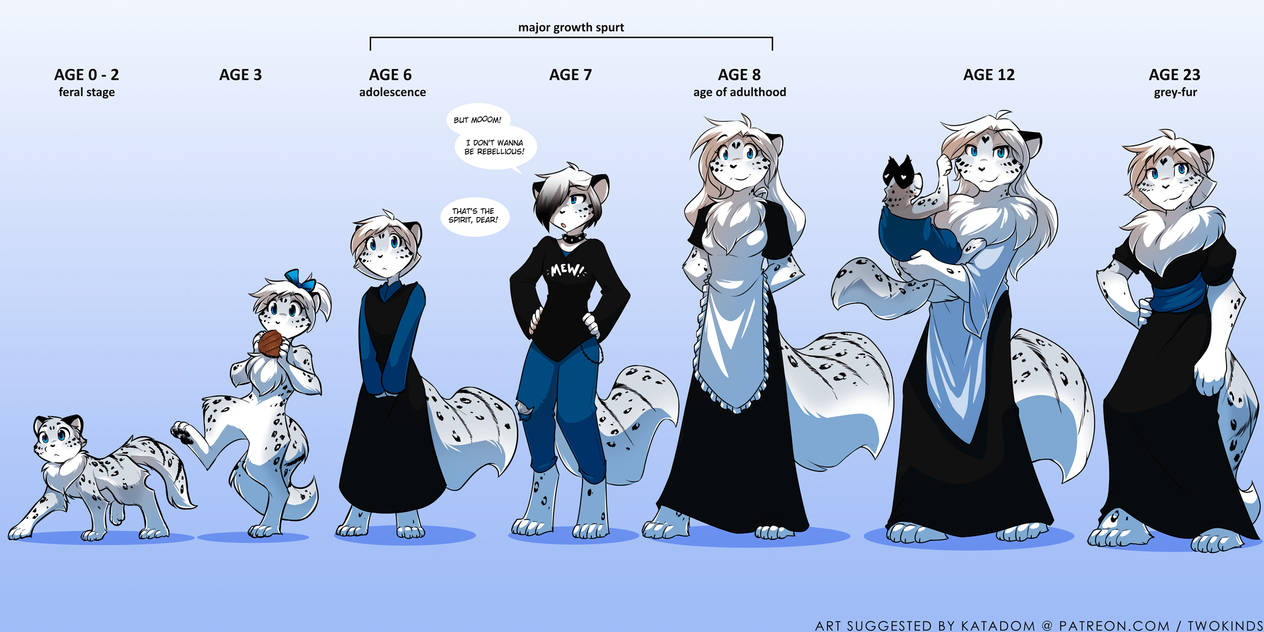 Recording & Sending Instructions
-Save all files in 44100 hz mono mp3 format
-Record all of a character's audition lines in one file, with a separate file for each character.
-Label as Yourname_Character.mp3
-Put "(Project Name) Audition" in the subject line of the e-mail
E-mail your auditions to sonoffirebornoffire@gmail.com
DEADLINE: April, 20 @ 8:00 + EST