Post by Foolish Mortals Games on Aug 6, 2019 16:45:51 GMT -8
Closed
- thanks for the excellent submissions! The final casting decision will be made in a day or two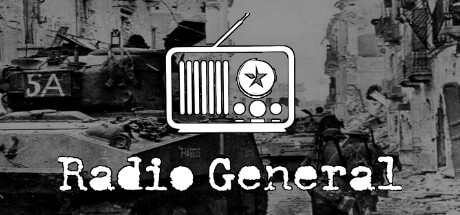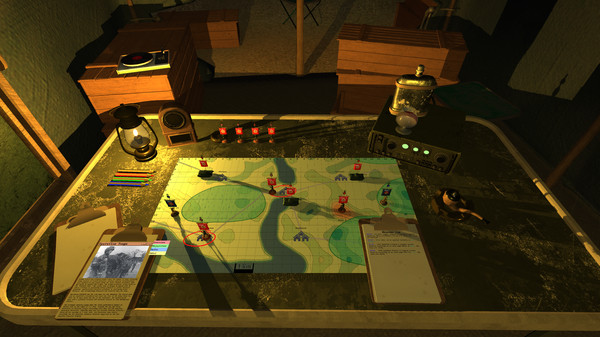 Deadline: Tuesday August 13th
It's WW2. You're a general sitting in a tent. All you have in front of you is a map, and a radio. Can you win the battle? Radio General is a unique strategy game where you interact with your units over the radio using speech recognition. Test your mettle and relive famous battles as a WW2 general.
Website
|
Steam
| Q4 2019 - Q1 2020 release
Radio General is a PC real-time strategy game where you can't see your units. Instead you interact with them over the radio, and must ask them what's happening using speech recognition with your microphone. Units report to you verbally with full voice-acting. This is where you voice-actors come in; you'll be telling the player what's happening over the radio. The player will never see your character, or any of the battles. Instead you are the player's eyes and ears.
Radio General focuses exclusively on Canadian troops during the war, meaning we need Canadian accents.
Requirements:
High-quality microphone

Deliver initial batch of voice-work within 1 week of role acceptance

Accept pay through paypal

Pay:

0.5 USD$ per voice line (with lines varying from one word up to several sentences) over paypal, paid at month-end. Initial voice batch >350 lines, with more work in coming months.
Gung-ho Sergeant - middle age male

Gung-ho, but still shows fear and trepidation when appropriate. Any Canadian accent is fine (e.g. Quebecois, east coast (newfoundland), prairies, Ontariom etc.)
Audition lines:

Seaforth Highlanders infantry company reporting for duty. Let's show 'em what we're made of!
Grab your shovels boys, we're digging in! Dig deep - it might save your life.
KEEP YOUR HEAD DOWN AND STAY AWAY FROM THE WINDOWS! TANKS ARE SHELLING US!
Timid Radio Operator - young adult male

Any Canadian accent is fine: Quebecois, east coast (Newfoundland), prairies, Ontario, BC, etc.
Audition lines:

Uhh, sir, we're lost. We don't know where that is. Try giving us relative directions.
WE'RE BEING OVERRUN BY ENEMY INFANTRY! REQUESTING IMMEDIATELY ARTILLERY SUPPORT AT C7, FIRE FOR EFFECT!
HIS LEG JUST GOT BLOWN OFF! THIS IS A MINEFIELD!
Arrogant Lieutenant - young adult male

Inexperienced and arrogant Lieutenant eager to 'see some action'. Any Canadian accent is fine: Quebecois, east coast (Newfoundland), prairies, Ontario, BC, etc.
Audition lines:

Three Rivers Shermans tank squadron reporting for duty. Looking forward to some target practice.
THAT WAS JUST A GLANCING HIT! Armour still intact. Tank squadron engaging enemy tanks.
I thought panzers were supposed to be tougher. Enemy panzer squad destroyed.
Recording & Sending Instructions

-Save all files in 44100 hz mono mp3 format
-Record all of a character's audition lines in one file, with a separate file for each character.
-Label as Yourname_Character.mp3
-Put "(Project Name) Audition" in the subject line of the e-mail
E-mail your auditions to
michael@foolish-mortals.net
DEADLINE: Tuesday August 13th, 10pm EST