Post by gondagirl on Apr 25, 2020 14:50:04 GMT -8
Hi everyone!
I'm looking for female voice actors for Touhou Abridged!
As the name says, the series is about Touhou.
You can find all the episodes here:
www.youtube.com/playlist?list=PLsR2HMC1rJysLUh7KmakgXl6zP8KD5kTN
Anyway, if anyone is interested, here are the available roles with their audition lines:
You can send your audition to gondaahtje@hotmail.com
The deadline is the 16th of May
- Suika: A demon (oni) who is most of the time drunk. She has a really thick accent, almost like she is from another part of the country. She looks like this: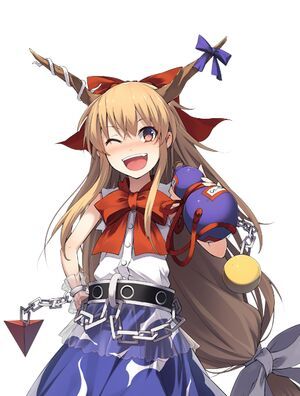 Suika Practice line: "So, who's ready to drink some sake?! I haven't had a drink for an whole...uhm...wait, what time is it again?"



---
- Yuyuko: Yuyuko is the ghost-princess. Yuyuko loves butterflies and flowers, but wants everyone to die already. She has a soft and mysterious voice. She looks like this:
Yuyuko Practice line: "Really, now...why does everyone always suspects me?"


---
- Yukari: A woman with a very low and calming voice. She the mentor for Reimu. She looks like this:
Yukari Practice line: "Reimu, don't tell me that you forgot me...aren't we good friends?"


---
- Sakuya: The maid of the scarlet mansion. She speaks very calm and in an almost monotone voice, but can be hostile in a fight. She has the power to stop time and looks like this:
Sakuya Practice line: "My name is Sakuya, I'm the maid of the Scarlet mansion and only listen to my mistress's orders! If you want to fight, shrine maiden, then I won't back down!"


---
- Alice: A good friend of Marisa. She is a very timid and quiet person who, in the past, didn't show herself much. But Marisa helped her getting over her social-anxiety problems. She has a soft and quiet voice and looks like this: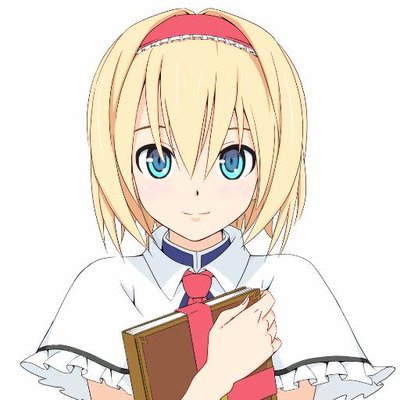 AlicePractice line: "Okay...uhm...so my name is Alice. I live in Gensyoko and my wife is...I mean, my best friend is Marisa."


---
- Dayousei: A fairy friend of Cirno, another fairy with an high pitched voice, but less higher than Cirno. There isn't much known about her, she is just a friend.
Dayousei Practice line: "Cirno! Why didn't you ask me for help? I might be a small fairy, but I'm stronger than I look!"
---
- Sanae: As a shrine maiden in training, she is very hope full. Even though she isn't good at it, she never gives up. Sanae is in love with Reimu, another shrine maiden, and is friends with two gods. Her voice isn't high, but also not low, kinda in between. She looks like this:
Sanae Practice line: "Reimuuu...guess what I learned today? No, seriously, guess, guess..."


---
- Cirno: The cute ice-fairy with a cute , high voice. She is friends with Daiyousei and looks like this:
Practice line: "My name is Cirno! I'm an ice-fairy and I love making references! May the force be with you!"


---
- Suwako: A friend of Sanea. She is a small blond girl who always gets into fights with Kanako, another woman, which Sanae has to resolve every time. She has a nasally voice, helps Sanea train and looks like this:
Suwako Practice line: "Okay, I'm not a frog! I'm a god of the mountains! When will people take me serious..."


---
- Nitori: A new character (only has one line.) She is a little cheerful water ghost. She looks like this:
Nitori Practice line: "Hi! I'm Nitori! It's really easy to spell!"