Post by aciddollfetish on Jun 23, 2020 16:02:18 GMT -8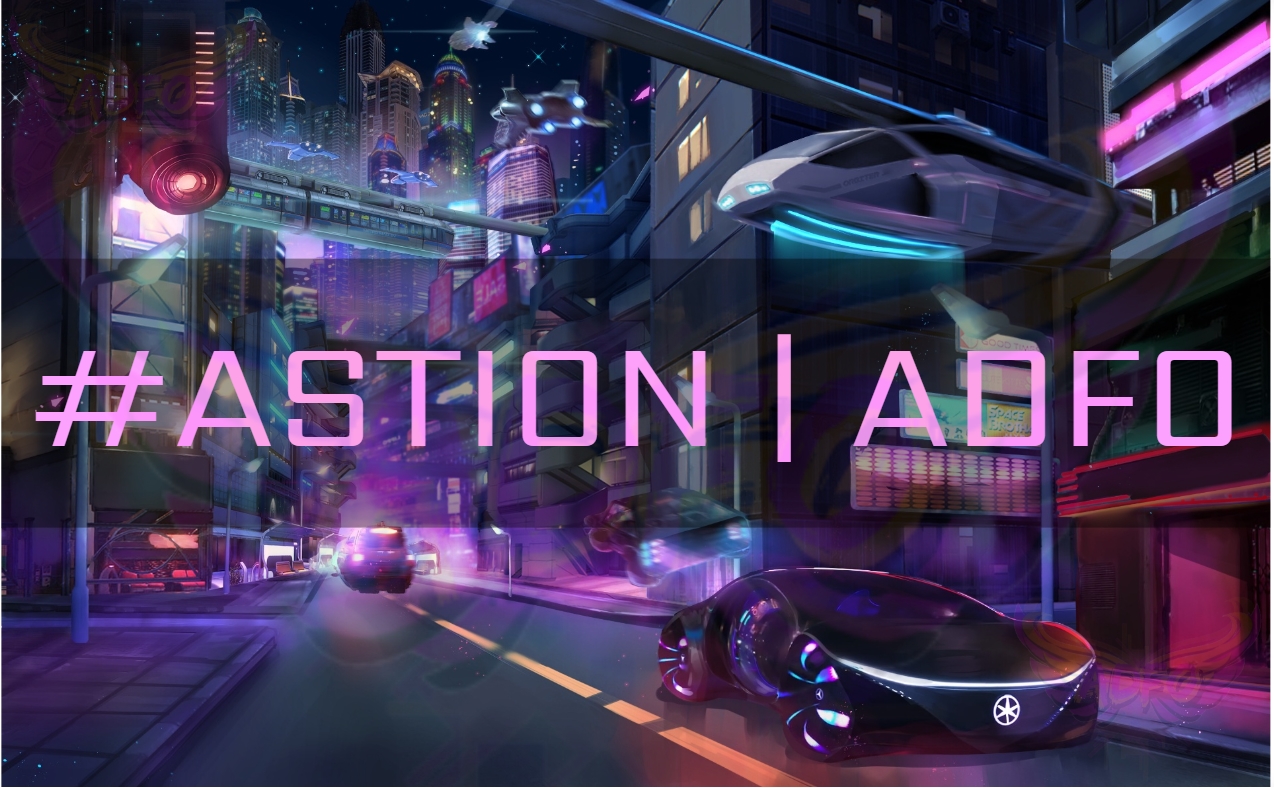 I am looking for a few people willing to have fun and work on and off on my project "ASTION". It is a multimedia project with card games, planned Tablet Top, story podcast and videos.This has been a dream of mine since i was 12 so this project is very important to me. I am looking for Voice Talent to become the characters that embody this massive world. If we feel you are a good fit we will use you in many many thing. If you would like to see kind of what we are working on you can look up #ASTION on YouTube.

Please send all lines to adfoastion@gmail.com

DEAD LINE 6/30/20
I am currently looking for the 3 main characters right now. 2 males and 1 females. If you are interested Please read below and send in your audition of the lines.
[x]------Open characters
Ember Kogu
Carlos Santos
Luna Kogu
(Keep in mind if we like your voice we might case you as another character. We have over 200 to cast as the time goes on.
[x]---PAY
I'm looking to do this unpaid but I feel bad not giving so Pay will be 0.50 to 1.00 per line. As of now there may not be very many lines so please if you would like to audition remember this is long term and payments over time!
[x]-----Intro to the table Top/Card game.
It's many years into the Future but not so much as to have gotten past the everyday struggles of life. If anything, more struggles come against the many of this time. Humans have made contact with beings outside of our little milky way a long time ago by this point. It isn't cheap to fly from one sector to the other but if you save up a month or two you could get to the all nude beach on quilcon 15.
This world was also home to creatures only read about in storybooks and folklore. Monsters and Demons, Elves and Magick. These are just books on a shelf to most of the population, and the people in the know would like to keep it that way. "No need to cause a fuss" a man once said, "The minds of beings are fragile, this could break a man."
Full Into here:
docs.google.com/document/d/14KJCTaUPr5SyLO1XawIJXILKKfW45yPFSV33uh8finI/edit?usp=sharing
[x]------Lines per characters: Improve is welcomed and encouraged
[o]------Ember Kogu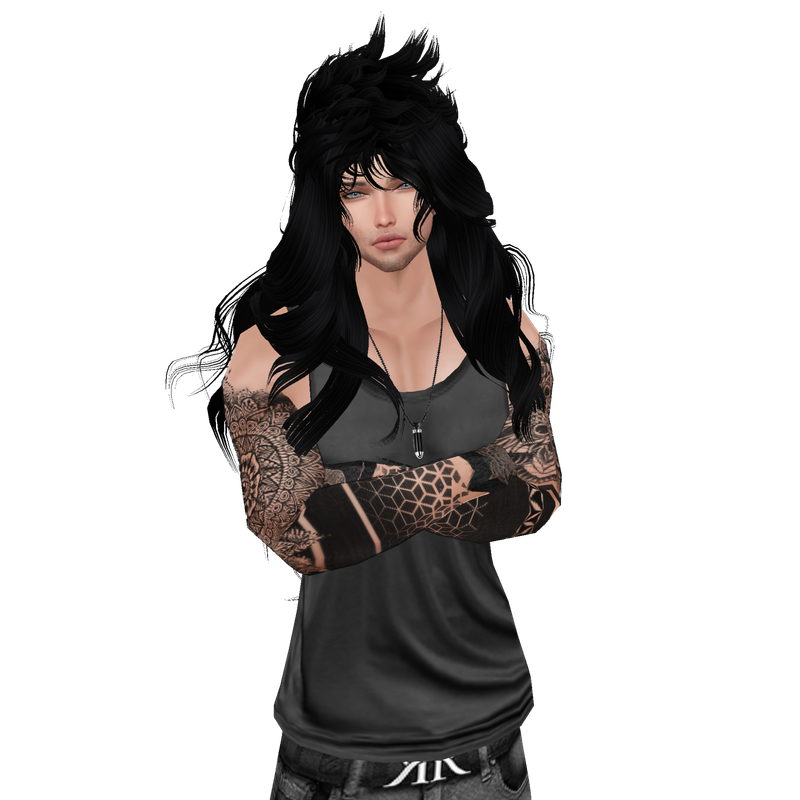 Normally has a tenor voice maybe sometimes gravely since he smokes but can reach a higher pitch if he wants as well as when he sings. When he is relaxed he would most likely sound softer and almost never gravely but when angry or serious it would be like a low growl deep in his throat as he speaks all commanding and dominant in the way he Carries himself.
He is the main lead male.
NOTE: This character is BI and will have encounters with men.
Lines:
Line 1:"(You are the leader, king of this city and someone just insulted you. You are correcting them with a smile and venom in you voice.)



Last I checked, you were a low ranking black feather, and I'm the Supreme. I think it's best you remember that."

Line 2:"(You are a wanted bachelor, and this girl is into you. You are smooth and sultry)



I know he's what you want but I'm what you need. Don't think I didn't see you staring."

Line 3:"(You just had relations with this girl, she loves you and you know it but you are hollow and feel nothing. It might be that you are too inebriated to feel. It still hurts you to say this to her and you are almost disgusted at yourself.)

You knew this would end this way... You knew that calling my phone would get me here... and you knew that I was going to break your heart... You like the pain... You're such a masochist..."
[o]--------Carlos Santos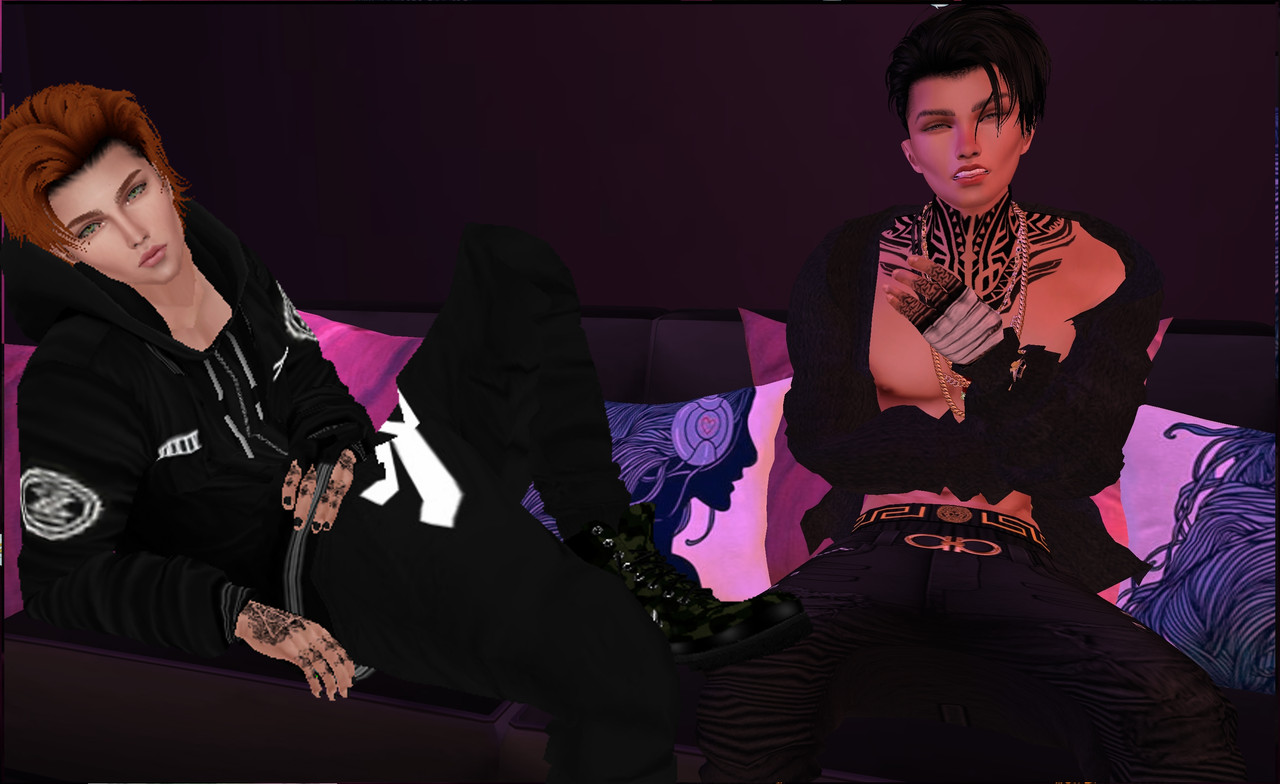 (One on the left)
Typical Puerto Rican accent (but really any Latino accent will be fine). He is very chill because he is normally under the influence of some sort of pharmaceuticals or the street kind. When hes angry his accent is thicker and can get to the point that he's just speaking Spanish.
Lines:
Line 1:"(You've had a long day) "I'm not high enough for this." (A bullet zooms by your head and you had to duck to not get hit. you are scare and angry, "I'M NOT HIGH ENOUGH FOR THIS!""

Line 2:"(You are in a gang, you are on top and 2nd only to 2 the Supreme and your best friend. A chick is trying to butter up to you and your friend and its getting annoying.) "Hey, were aren't here to hear you yap. Either get on stage and dance or get out." (under your breath) "Nasty""

Line 3:"(Protective, someone is messing with you baby sister.) No come here! You think i didn't see that! You leave my /Gabielle/ alone!"
[o]--------Luna Kogu [NO LONGER TAKING AUDITIONS]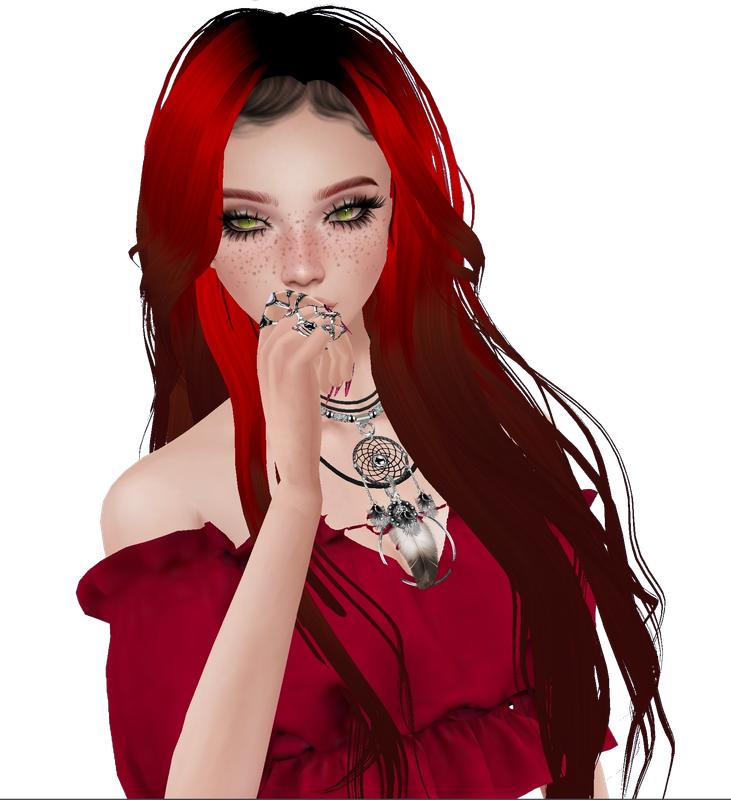 Soft, tendering, loving and mysterious. She is a book lover and very informed of the occult. Her voice is sultry but not deep. Some times at time breathy. She is proper but loves to be goofy. she is not above a good joke.

Lines and photo here
Line 1:"(some has entered into her store) Hello! I'll be right there! Oh and please watch your step, some one knocked over the eye balls."

Line 2:"(angry and building but still polite and stern) You come into my shop, spill my herbs and now you have stolen my ghost's tea! Leave. Now."

Line 3:"(embarrassed, She has a crush on this man) *Nervous giggling* Raven, I didn't see you come in. I have more of your favorite tea in stock again.. if you..want me to make some."