Post by happyroadkill on Apr 25, 2023 8:43:20 GMT -8
Hey there, I'm Happy, a seasoned web comic creator / beginner YouTube animator whose made some pretty good progress so far with my last two animated shorts:
The next one I'm working on is going to be a lot longer (close to five minutes) and not based around an existing property, so I'm making a leap of faith hoping it'll do half as well. If so I definitely plan on making more!

Feeling Friends Forest (working title)
is an animated dark comedy centered around a species of cute and colorful critters living in a magical forest teeming with eldritch horrors beyond their comprehension who constantly interfere with their lives. Despite the never-ending barrage of trauma, they still find a way to learn an important lesson about friendship in the end, though usually not the right one.

CONTENT WARNING:
Themes of violence, body horror, psychological horror, depictions of blood and gore. (its not as bad as it sounds but I might as well preface that anyhow)
Rate:
3 USD per line (open to negotiation)
Deadline:
May 9th 2023 (may be extended depending on how things pan out)
Please send your auditions to (preferably wav or mp3 files):
hrkcomics@gmail.com
Feel free to contact me if you have questions.
Voice type:
Sad, deflated, slightly whiny at times. Monotone young adult male voice, preferably with a vocal fry. He is the usual straight man of any given scene so he kind of just sounds like a regular guy in juxtaposition to everyone else. Despite being monotone most of the time, he should capable of really emoting while very upset or terrified.
Volume of lines:
~20-25 lines
Visual Reference: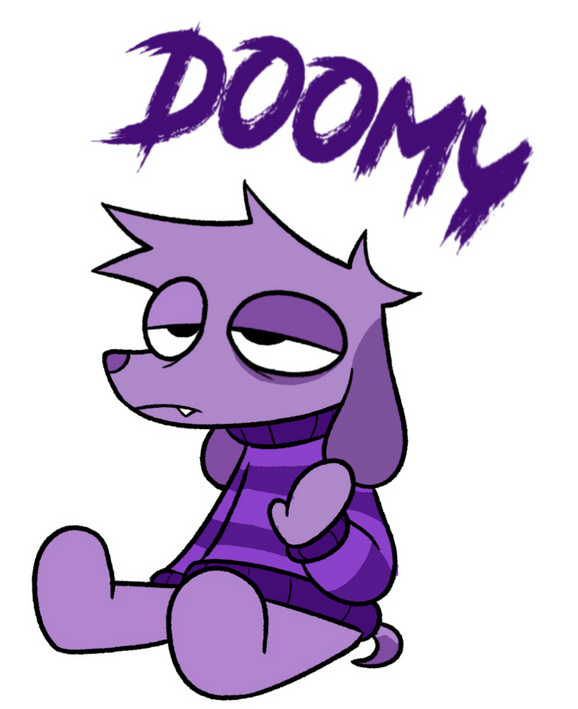 Description:
Doomy is the living embodiment of depression and negative thinking. He can't help but focus on the worst aspects of any given situation. That being said, he is usually the first of his friends to realize when a situation has gone horribly wrong, but due to his reputation for being a sourpuss, his warnings are usually ignored.

Audition Lines:
1.(Trying to sound scary)
"And then I heard… He made his victims eat their own FINGERS…"
2.(Numb/defeated)
"*sigh* I dunno. I guess I'm just kinda bummed thinking about all the people out there getting murdered… and tortured…
(sad mumbling)
eating their own fingers n' stuff…"
3.(Genuine frustration/concern)
"Picnic?! No! I was talking about that guy with mushrooms growing out of his face. I think there's something really wrong with him! "

Voice type:
overtly nice, energetic, sympathetic, joyful paragon main character energy young adult male voice. I'm looking for someone who sounds NATURALLY nice and positive, like Dean Venture from Venture Bros or Elder Price from Book of Mormon. Not overly cartoony or forced positivity (if that makes sense). He also has points, especially in this short, where he gets pissed off and for those lines I think it would be funniest if his anger sounded uncannily realistic and genuine and completely different from how he usually sounds.
Volume of lines:
~20-25 lines
Visual Reference: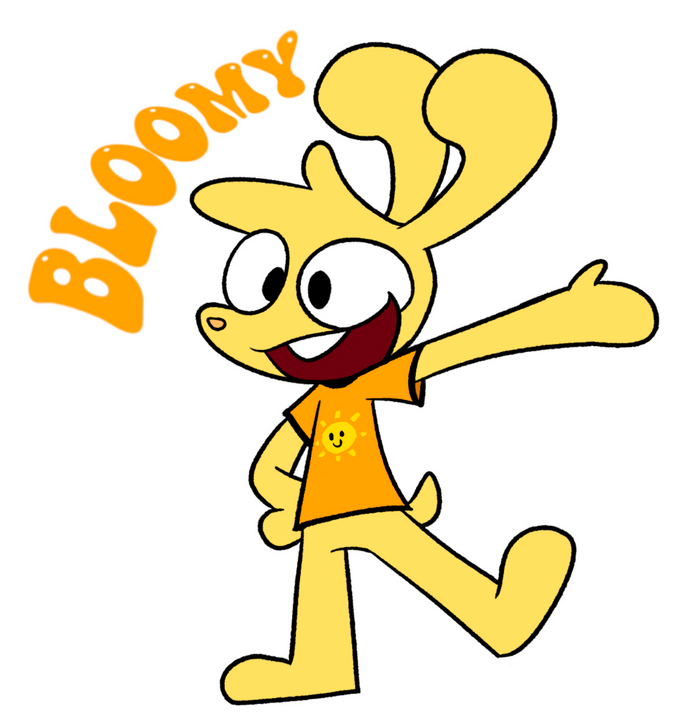 Description:
Bloomy is a beacon of positivity to everyone he meets. He goes out of his way to lift up the spirits of his friend with fun events, gifts, and his generally sunny disposition. His philosophy is to just focus on the things in life you can control and ignore the things that seem out of your control. This philosophy, more often than not, leads to chaos.

Audition Lines:1.(Sympathetic/worried)
" *GASP* Oh my gosh, that's horrible! Did he at least, like, cook them first?"
2.(Postive/Playful) "Aww, Doomy, you can't just focus on all the big horrible things you can't control! Instead, why don't you try focusing on the little things that make you happy!"
3.(Playful/Slightly-Patronizing) "Don't you wanna be happy, Doomy?" (forcibly moving his mouth and doing an impression of him) "Yes I do! Yes I wanna be happy!"

4.(Pissed/Completely different from how he usually sounds)
"Bro, what the hell was that? She just ruined our cute little picnic."
Voice type:
LOUD, Deep, Demonic, evil, in a perpetual state of anger. I mean you can have fun with this one honestly, as long as she sounds malicious and yells.
Volume of lines:
~10 lines
Visual Reference: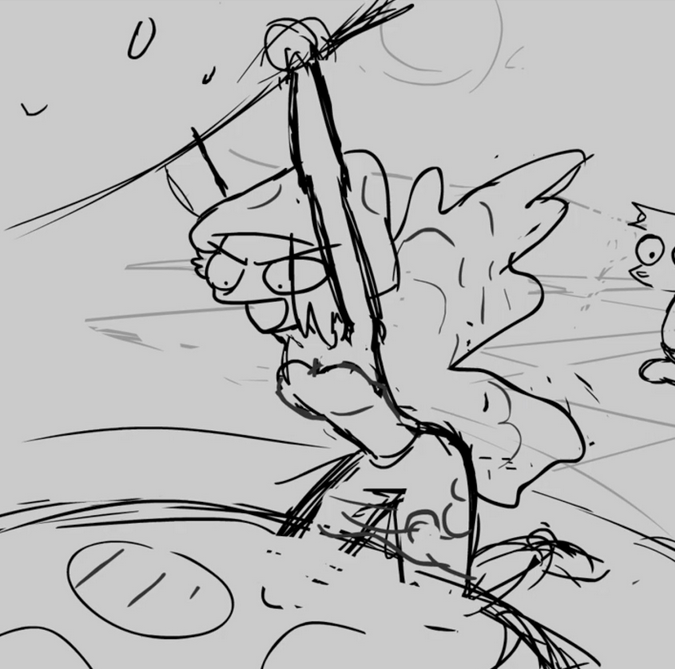 Description:
She is one of the many monsters of the week in this series (if it becomes one at least). She's an extremely grumpy and bossy fungus fairy who turns people into obedient mushroom zombies for no reason other than to perform menial tasks. She only has a few lines, spends a good amount of the short just chewing her food obnoxiously and letting out weird grunts while performing magic.
Audition Lines:1.(Enraged/accusatory)
"PICKLES?! Does YOURS have pickles?!"
2.(scheming)
"I see…"
3.(Offended)
"Stole?! I reimbursed him, didn't I?!