Post by peterjvo on Oct 16, 2017 22:02:46 GMT -8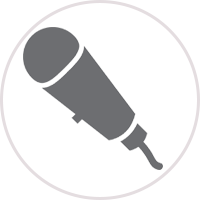 Did I make a mistake by going to college?
When I started college, I was diagnosed with depression. I had to change my major because I kept failing classes. I had tried therapists and pills, but they didn't work out. I tried to make friends in college, but they all left to go their own ways. Currently, I have to take a 5th year and I just started working as a co-host at my college's radio station, but I'm still not feeling better. I just started auditioning this year, but still worry about what I'll do after college. I still regret on not starting sooner and keep hearing how a degree doesn't mean anything.
I didn't mean to bum anybody out; I just wanted to know if I can turn my life around and make it better.
Sorry to hear you're having problems. Don't feel too bad about making friends in college and if they go their own ways. It doesn't get any better after you leave college. The only people I still talk to most often from school are my wife and some of her/our friends... The people I talk to most now are my RPG group members and my co-workers.
Unfortunately, I can't help you with your depression. However, I'd urge you to not give up on a college degree. It's an absolute necessity in order to even
be considered
for most jobs in today's economy, even if you don't end up doing what you studied. A college degree is like a "membership" to life's "pay to play" website. Yes, I think it's bullshit too. I made more working at an IV bag manufacturing facility (that didn't require a college degree) than I did working at a television news station (which DID require a college degree). But at least when I'm job searching, I don't have to worry about postings that ask for a bachelor's degree because I do have one.
There is absolutely nothing wrong with taking your time in college. Absolutely nothing wrong. There are a lot of people who attained success or started on their path to success a lot later than either of us. Oprah comes to mind as does Abraham Lincoln. My wife took four years before she got her Associate's Degree at our community college because she had to consider her learning disabilities... but she did it and now has a job working sales at Spectrum (she studied 3D animation, btw). She's earning more than I am at the moment (I'm working retail part-time while I take classes) and I finished my bachelor's degree.
But the point is don't give up on college.
The way I see it, you need to find something that makes you happy and let it sustain you while doing passable work in college. Don't follow your passion, but bring it with you while you work towards securing a lifestyle you want. All these worries that you have are things that every college student worries about so don't beat yourself up over them.
And above all,
be patient with yourself.
Shit takes time.