Post by reifeeservo on Mar 10, 2020 10:23:24 GMT -8
The three biggest problems with casting voice actors for your game are Accessibility, Budget and Concern. Accessibility of where to find the voice actors, budget being the deciding force of whether you can afford that voice actor, and concern of whether or not that voice actor will actually deliver. The ABCs of "Oh God, am I actually going to be able to feature voice acting in my game???". There are so many great indie games where voice acting is a main feature of the game, and every dev should aspire to meet that level of success. The amount of unnecessary roadblocks that an indie developer could face are, however, not common knowledge. Being prepared for them and knowing the right course of action is perhaps the hardest part of adding voice acting to your game.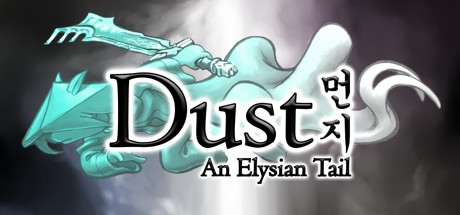 We've taken great strides to fix the problem of accessibility, with websites such as this one. You do have to actually find the website first of course and unfortunately the often low or non-existent bar for entry sets a precedent for indie devs as to the kind of work they can expect. This is a place for indie devs to cast, but it is also a place for inexperienced actors to hone their craft on less demanding projects. Those two things don't mix well for every developer. The more competitive actors will even circumvent this problem by reaching out directly to the devs. This causes another problem of watering down the environment of the website even more. If the more competitive actors aren't checking casting calls on this site, then some indie developers will never see them at all. Pay to Play sites like Voices.com or Voice123 advertise a massive pool of talent but are impersonal and expensive. They do offer a place to find voice actors but you end up paying another 20% just to use their service. Many voice actors debate as to whether the yearly fees of these websites are even worth it and frankly, once you have enough clients contacting you regularly, it just isn't. They end up with a strange Goldilocks zone with a very specific level of voice talent that are in just the right spot to compete on these audition sites, but are very close to having too much work to be worth staying on it. Your best option as a game developer is to work directly with professional talent, but it's ultimately up to the talent to make themselves known and prove it to you.

The problem of budget constraints is very straightforward. Maybe you didn't initially plan on paying for voice acting. Perhaps you spent more than you intended on another aspect of the game and you don't have much left. More than any of these I find the worst problem I've seen, is simply not knowing how much voice acting costs. Many inexperienced voice actors price their services by word, or by line or by time. This can cause a major problem for developers that doesn't need to exist. I've seen 5 cents a word, 50 cents a word, $1 per line, all kinds of strange pricing models. The amount of problems this arbitrary price model causes is absolutely terrible for developers. Let's say you have a boss battle with a character that says maybe 3 minutes of dialogue, 300 words and hit sounds. 300 x $0.50 is already as high as $150 for just one small character.That's far too expensive for any developer. You could take the guy that is 5 cents a word and do the same character for only $15 but expect to get what you paid for in the form of low quality audio and a performance that is only going to make your game suffer. Even after that you still have X amount of characters you still have to cast and that's going to seriously add up. On top of that, some characters could have drastically more or less dialogue. Part of my business model as a voice actor is that I offer
Indie Rates,
lower rates than my usual as a compromise for indie devs' smaller budgets. In my most recent gig for an indie developer I charged only $200 for 4 characters that I could finish in an hour long session, that's on board with the
GVAA minimum reccomended rate
, and he received a professional quality audio product that is going to add so much to his game.

The final problem of concern is a very tricky subject. Nobody can be expected to pay hundreds of dollars for something they don't know they'll ever actually see. Even less so for low quality unusable audio or a poor performance. These are the things going through an indie dev's mind. I have heard horror stories of actors taking the money and running, being moody and unwilling to work with the devs they went out of the way to audition for in the first place. Devs receiving poor quality work that sounds like it was recorded in a bathroom on a phone. Yes, when you're working with actors that will work for free or very little, you run the risk of running into people that don't actually care too much, or that simply lack the experience to give you what you need. I've assisted in casting decisions for an indie dev in the past and many of the options were so poor in quality they were essentially unusable. Once a dev has to deal with that kind of time-consuming work they likely don't want to deal with it again, turning away from working with voice actors as a whole. That particular dev ended up working with a professional in the end. Casting on twitter or on websites like this one means you are going to get A LOT of auditions. Many of which will be from people with very little experience and poor audio equipment. It's just a fact. Everyone starts somewhere. Professional voice actors WILL deliver. It's our job. You can't get away with making your client wait months for a product. For actors working with indie devs, a policy offering free revisions is a great way to add a feeling of security for an indie developer as a client. Knowing that if you make a mistake, or they decide to change direction, that their money is not lost can be a deciding factor for whether or not they can work with you. I offer up to two free revisions per character, per job, as a baseline policy for my indie work.

These problems need to be addressed not by indie devs, but by voice actors as a whole. I can personally guarantee you the market for voice acting in indie games has a lot more demand than supply. I'm talking about numbers you can make a living off of, not just free projects that pop up online. Addressing these issues on both ends of the scene, developer and actor, is the only way to improve both industries. I wrote this to inform not just indie game developers, but every voice actor at every skill level. We can improve the indie game voice acting scene, and we absolutely must.